Nudj Health provides the infrastructure enabling providers to
finally

integrate lifestyle wellness into patient care

We deliver integrated, whole-person, and continuous care for patients with chronic disease beyond the walls of the doctor's office in cardiology, oncology and primary care. Our collaborative care model leverages evidence-based, Medicare approved pathways centered around 6 interconnected lifestyle areas.
Nutrition
Stress Management
Physical Activity
Sleep Quality
Social Support
Behavioral Risks
Over 90% of our national health costs, or $3.4 trillion annually, are spent on patients with both chronic disease and mental or behavioral health issues
With 40% of health outcomes, including mortality, determined by the individual lifestyle choices we make, changing behavior is increasingly at the heart of healthcare.
Remote access to wellness and care is more critical than ever
The pandemic has changed the practice of medicine. Compared to pre-pandemic studies in 2019 research from the CDC, HHS and Boston University School of Public Health report:
Medicare telehealth utilization during the pandemic has increased 63-fold

Depression rates among adults have quadrupled since the early onset of the pandemic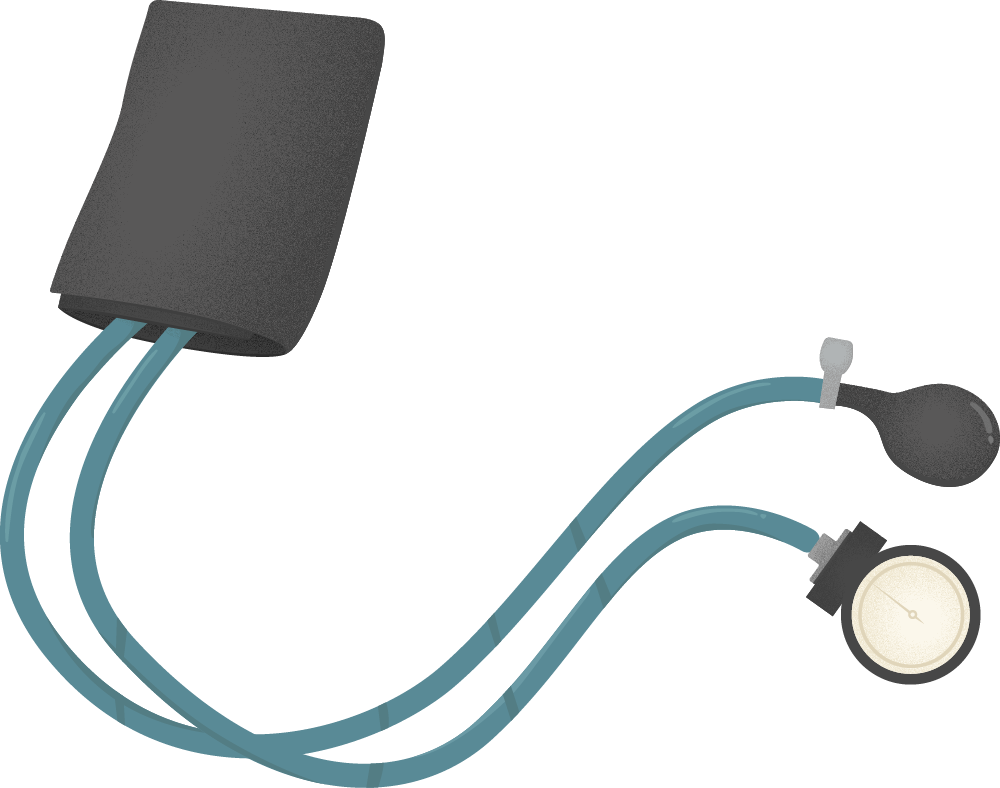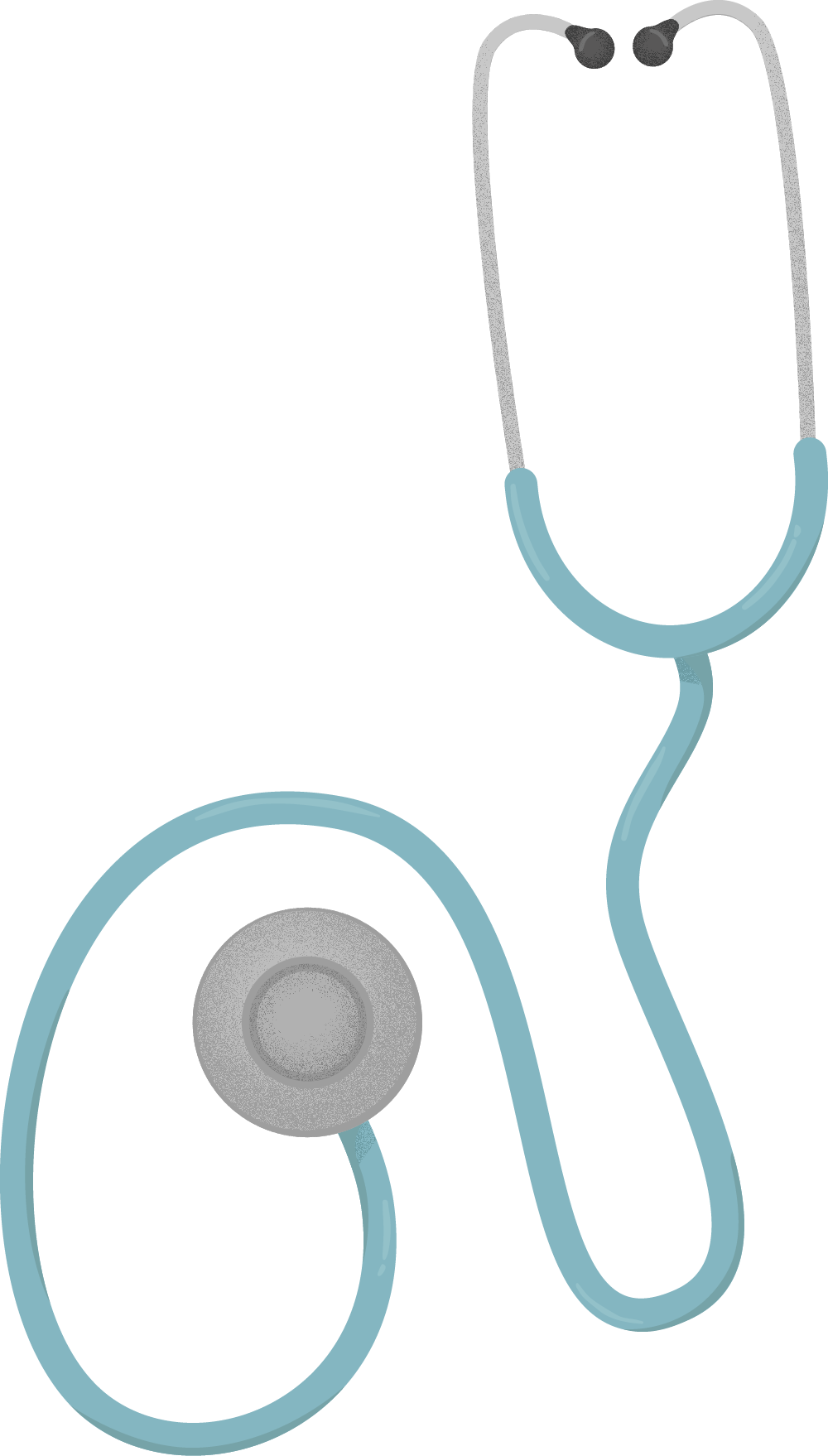 Starting with the heart
Leading cardiac experts have been diagnosing the connection between cardiac disease and behavioral and mental health for decades, making it an ideal entrypoint for Nudj Health.
$363 billion

spent annually on heart

disease

50%

of American adults have heart

disease

20-30%

of cardiac patients suffer from mental health issues, like

depression

80%

of cardiovascular disease can be

prevented
Our tech-enabled service helps providers achieve the Quadruple Aim of Health
Nudj Health integrates behavioral and mental health or "Cardiac Wellness" into cardiology practice, improving outcomes, enhancing patient and provider satisfaction, and reducing acute care and outpatient utilization.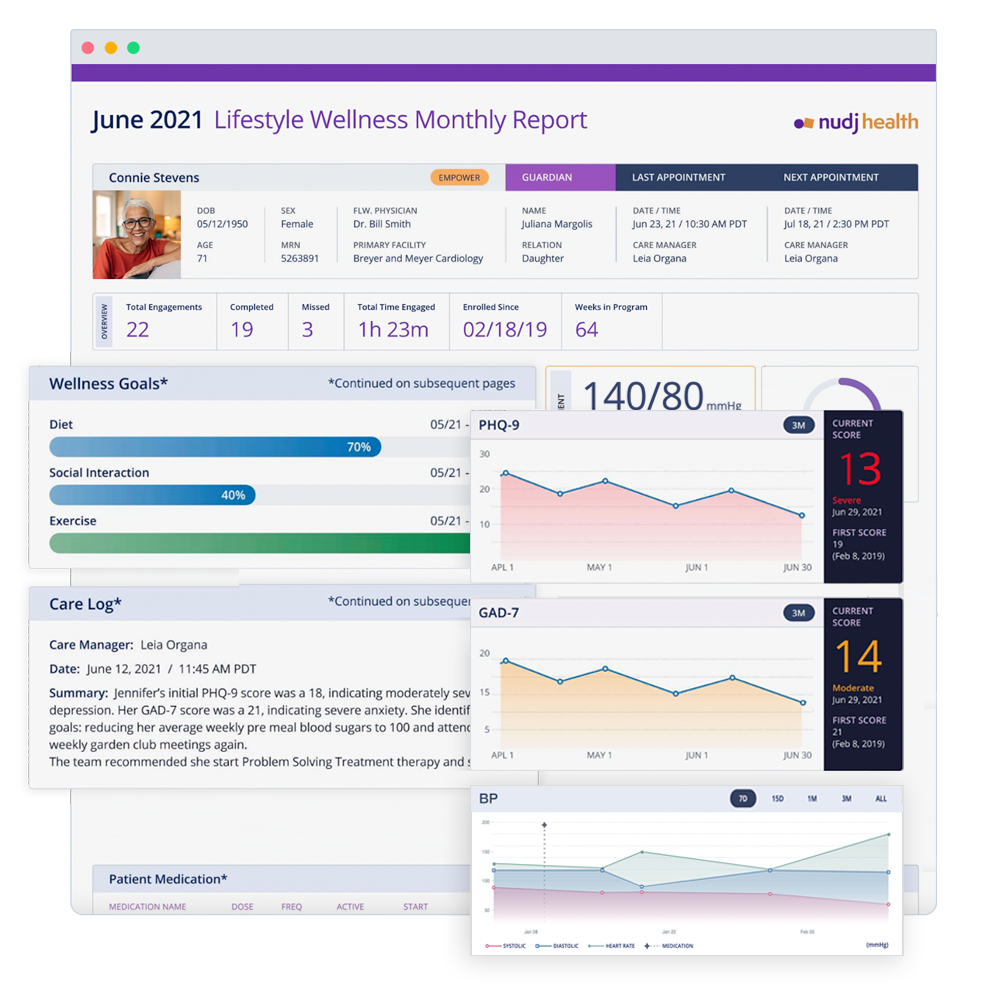 A patient-centered platform designed around evidence-based pathways
Our next-gen technology platform combines physical, behavioral, mental, and social health monitoring capabilities, delivering whole-person care for patients and extended capability to providers.
A multi-disciplinary behavioral health care team, here for your patients
Move from just telling your patients the changes they need to make, to prescribing the changes with our trained care team focused on whole-person care.
What patients have been saying
That [grief group] meeting saved my life. I was isolating, becoming forgetful, which after this class I realized were my signs of depression. I met another woman from the group who I have connected with and has helped me through my holiday grief. Because of this group, I had the best holidays and am so grateful to the Nudj program.

Nudj patient on the Embrace pathway to manage stress

I've tried before to lose weight and could never do it. I am the grandmother of 5 and I want to be around for them, maybe be here for great grandchildren. My purpose is stronger. My energy is good. My blood pressure is coming down.

Nudj patient on the Embrace pathway to healthy eating

My insurance company has wellness programs that they want me to use. I told them I like Nudj better because they make it about me. I feel like I get personalized service from someone who understands my needs

Nudj patient on the Empower pathway

My depression and anxiety scores have gone down and I attribute it to Nudj starting me to thinking about doing things differently.

Nudj patient on the Embrace pathway to manage stress

Knowing that I have access to the other services of this program makes me feel better - knowing I have someone in my corner makes me feel great.

Nudj patient on the Embrace pathway

Now I understand the circle...that all these are interconnected. I worked on my emotional health the last few months but I realize that the other areas impact each other. When I connect with my wellness guide I am going to work on the next area in the wheel...probably nutrition.

Nudj patient on the Embrace pathway to manage stress

Thank you for doing this assessment with me - it brought out a lot of things that I had already known in my mind were issues in my lifestyle but hearing myself say them to you makes me more aware that I need to address them.

Nudj patient on the Empower pathway

I just love this program! The nutrition program is great! She gave me some tips and goals and I'm going to work on all of them this week!

Nudj patient on the Embrace pathway to healthy eating

I can't thank you enough for your time, patience and dedication. The success of these programs and it's positive impact in people's lives starts with people like you that understand the patients and their families. We look forward to working with you.

Son of a Nudj patient on the Empower pathway
Ready to get started with Nudj Health?
For providers
See how Nudj Health can extend the offering of your practice and improve patient outcomes.
Request a demo
For partners
Learn more about Nudj Health and how we create coalitions for needed change in our industry.
Get in touch
For patients
For our established patients, you can contact us by email at patients@nudjhealth.com or call us at (833) 411-6835. Please allow two business days for response.